Clevedon Pier
A stroll down the pier in December 1970 may not have sounded a lot of fun to many people, but could have been just the thing for a Boxing Day outing. However, this could not take place due to a partial collapse of the pier earlier in the year. Read all about it on the Clevedon Pier and Heritage Centre web site.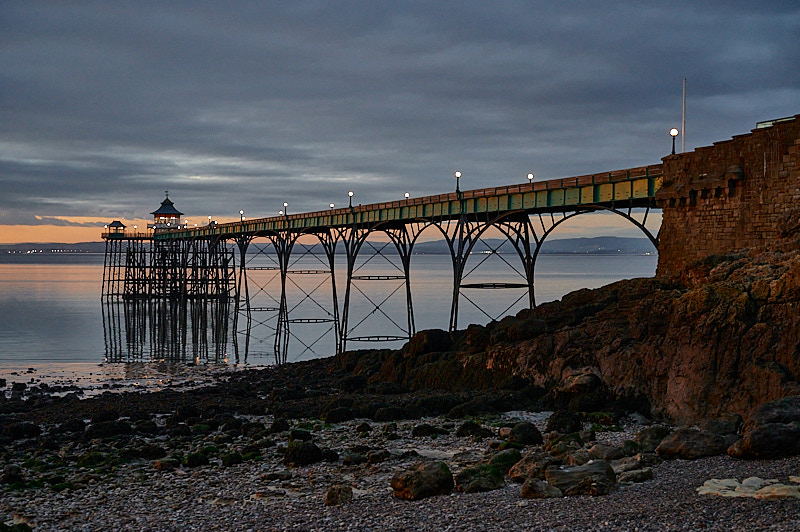 Clevedon Beach and Pier - Jan 2010
Clevedon Beach and Pier - 1980's during re-building
ClevedonPier - At sunset
Never base important decisions on this or any weather information obtained from the Internet.
Last modified: October 10 2017 18:06:21.